Rolandsgifts is an on-line store for house accessories, manly for people with a traditional and kitsch taste. You have a variety of objects , from doormats to bird houses, from stationary paper to mailbox. They even have mailbox like we are used to see in the cartoons and movies. Very nice.
All these can be personalized with the family name, or whatever you want.
personalized doormats, personalized door mats, personalized doormat, personalized door mat

I liked the wooden doormat, it is simple and nice.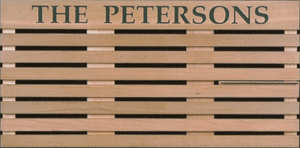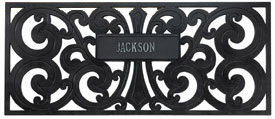 address plaques, custom address plaque, home address sign and address signs, house signs
I would chose this one, because it is just the essential.

If you are a Flintstone, or a Flintstones lover you can chose this one, or one of the others rocks that they have there, in 3 differents types,
Sandstone, Slate Gray and Red Rock
. They have an
animated 360-degree view
of the different stones, so you can choose the one that best fits your requirement.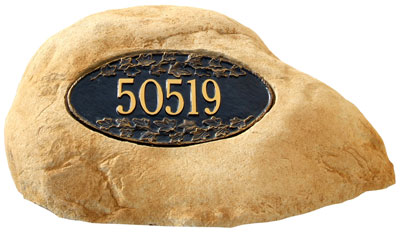 And for cat lover, or a bird lover, you can choose the concrete signs, with several types of birds, cats, and even a fish :)
If this was a Portuguese site, you would have, certainly, the typical swallow.